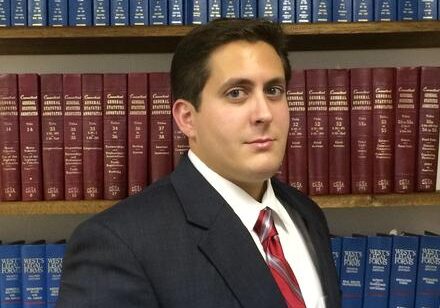 OUR STORY
Attorney Angotta is a lifelong resident of Stamford, Connecticut and a trusted member of the community.  He is a product of the city's school system and its various sports leagues. Growing up, he watched his mother work in the courthouse where he developed a passion for the legal system and dreamed to be a part of it one day. After earning his undergraduate degree from Sacred Heart University in Bridgeport he then finished his Law Degree from Virginia's Appalachian School of Law.
OUR APPROACH
The Law Office of Dominick Angotta was founded on the belief that the justice system should work equally for everyone. We believe that our Nation's Constitution guarantees every individual their day in court and they should have access to the best legal representation possible. We believe strongly in the rights granted to us by our nation's founding documents, and we are steadfast in our mission to be an ardent advocate and protector of those individual rights.
IN NEED OF OUR HELP?
If you are in need of legal help and require our assistance please do not hesitate to contact us. We are here to help. We can always be reached at 203-274-6021.