HAVE YOU BEEN BITTEN BY SOMEONE ELSE'S DOG?
If so, you should seek the counsel of an experienced dog bite attorney. Retaining The Law Office of Dominick Angotta means you will have a qualified dog bite lawyer on your side every step of the way. We will navigate you through the complex legal process and work towards achieving the best    possible resolution. Above all, we will fight on your behalf, be a proponent of your rights, and aggressively seek fair compensation for your injuries. 
CONNECTICUT DOG BITE LAWS ARE IN YOUR FAVOR
Connecticut enforces a strict liability statute that can be found in Connecticut General Statute Section 22-357. It states that a pet owner can be found responsible for the damages caused by their pet even if they did not know that it was potentially aggressive and capable of hurting someone.        Consequently, pet owners can't claim that they had no reason to believe their animal would bite someone. 
DEFENSE TO A DOG BITE CLAIM
The state allows for two possible defenses to a dog bite claim according to Connecticut General Statute Section 22-357.
THESE DEFENSES ARE:
The injured person was trespassing

The injured person was "teasing, tormenting, or abusing" the offending animal
It is important to note that Connecticut law includes a presumption against this if the victim is under 7 years old.
---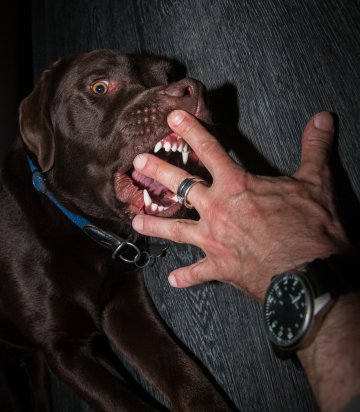 IN NEED OF OUR HELP?
At Angotta Law, we believe that pet owners should be held responsible for the actions of their animals. We understand the complexities of Connecticut dog and pet bite laws. If you are in need of our help please call us 203-274-6021 to schedule a free and confidential case evaluation. You can also fill out our contact form here