STAMFORD SLIP & FALL LAWYER
---
According to Connecticut General Statute Section 52-572H, any person or business responsible for a property can be held liable for injuries sustained at their property. For this to happen it must be proven that they failed to provide reasonably safe premises. Entities that can be held responsible include:
Home or commercial property owners

Landlords

Property managers

Landowners

Government entities
Everyday slip & fall injuries occur due to unsafe conditions that are known as hidden dangers. These injuries can occur at private residences, commercial buildings, and on public property.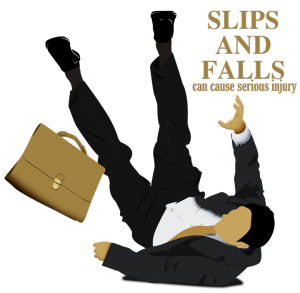 Examples of hidden dangers:
Poorly maintained walkways

Building code violations

Insufficient lighting
Inadequate security
Victims of slip & fall accidents may be eligible for compensation and can receive compensation for their injuries, medical expenses, lost wages, etc.
WHY YOU SHOULD HIRE AN EXPERIENCED PERSONAL INJURY ATTORNEY
Premises liability cases can be very complex. If you were injured in a slip & fall accident then you need the help of an experienced personal injury lawyer on your side. Attorney Dominick Angotta has the knowledge to take on insurance companies and the willingness to fight to get you compensated for your pain and suffering, medical bills, and lost wages. 
---
IN NEED OF OUR HELP?
Contact our personal injury lawyer in Stamford to arrange a FREE & CONFIDENTIAL consultation. We are here to help and always reachable by phone at 203-274-6021.